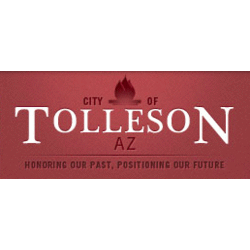 Accounts Payable Clerk
Tolleson, AZ
Position Description
The Accounts Payable Clerk is responsible for providing administrative support services, as assigned for internal and external customers. Responsibilities, as assigned, may include: Reviewing, processing and following up on purchase orders, invoices, travel authorization reports, travel expenditure reports and credit card expenditures. Review coding on all payment documents for accuracy and appropriate documentation prior to inputting for payment into the financial system. Prepare and print checks for supervisory review and file all payment documents weekly. Participate in the completion and preparation of regularly scheduled year end activities and reporting.
Qualifications
High School Diploma or GED, supplemented with technical training, and 3 years of related experience in assigned area of responsibility; or, an equivalent combination of education and experience sufficient to successfully perform the essential duties of the job such as those listed above.
Desired Experience: 2 years of accounts payable experience in a government finance department and strong time management skills.
Physical Demands
Positions in this class typically require: stooping, kneeling, crouching, standing, walking, pulling, lifting, fingering, grasping, feeling, talking, hearing, seeing and repetitive motions.
Sedentary Work: Exerting up to 10 pounds of force occasionally and/or a negligible amount of force frequently or constantly to lift, carry, push, pull or otherwise move objects, including the human body. Sedentary work involves sitting most of the time. Jobs are sedentary if walking and standing are required only occasionally and all other sedentary criteria are met.
Working Conditions are in an office setting. Depending on assignment some travel may be required.
Job Information
Closing Date: Open Until Filled, First Review - 08/09/2019 Hiring Salary: (B21) $18.49- $22.65
Full Salary Range for Position: $38,460.28 -$55,767.40
Additional Application Information
It is important that your application shows all relevant work experience and education. Work experience must be noted on the application. Applicants may be rejected if not fully complete. Your resume may not be substituted as an application.
Applicants may request a reasonable accommodation, if needed, by contacting Human Resources at 623-936-7111.
7437136