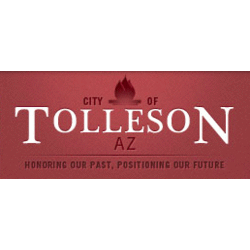 Customer Service Clerk - Utility Billing
Tolleson, AZ
Position Description
The purpose of this position is to provide customer service to the general public as well as assist other departments with customer service needs, especially for bilingual translation. This is accomplished by assisting the general public with various city-service related matters and/or concerns; providing clerical support; and processing cash payments and other monetary transactions. Other duties include conducting clerical research; and assisting with various other duties as assigned.
Qualifications
High School Diploma or equivalent (GED). Six (6) months of clerical and cash handling experience required. Ability to establish effective working relationships with public, City Council and other City staff. Ability to work independently and with others. Skill in both verbal and written communication; skill in typing (minimum 35 wpm), word processing and use of personal computer and software applications. Valid Arizona Class D Driver's License; Bilingual (Spanish) required.
Essential Duties
Responds to questions regarding utility accounts, moves and changes, water turn on/offs and meter readings over the telephone, email and in person.
Prepares service orders for meter reading checks, water leak repairs, and other field investigations, as needed.
Communicates and interacts with the public, other employees, supervisors and individuals from other organizations effectively and respectfully.
Performs computer data entry activities using routine computer applications to process, manipulate and manage information such as meter readings, payments, and adjustments.
Performs receptionist duties as required.
Generates correspondence to customers as needed.
Prepares spreadsheets of a more routine nature.
Assist department in carrying out administrative detail in routine office operations.
Maintains positive professional working relationships with all staff levels, other jurisdictions and the general public.
Ability to work independently with high degree of self-direction and effective time management with many interruptions.
Regular and reliable attendance during scheduled work hours
Cash handling and daily reconciliations of cash drawer.
Performs other related functions as requested by supervisor and department head.
Physical Demands
Positions in this class typically require: balancing, stooping, crouching, reaching, standing, walking, pushing, pulling, lifting, fingering, grasping, feeling, talking, hearing, seeing and repetitive motions.
Light Work: Exerting up to 20 pounds of force occasionally, and/or up to 10 pounds of force frequently, and/or negligible amount of force constantly to move objects. If the use of arm and/or leg controls requires exertion of forces greater than that for Sedentary Work and the worker sits most of the time, the job is rated for Light Work. Working Conditions are in an office setting.
Job Information
Closing Date: Open Until Filled, 1st Review 09/20/2019
Hiring Salary: (A13) $16.65 - $20.39 hourly D.O.E.
Full Salary Range for Position: $34, 623.10 - $50,203.51
Additional Application Information
It is important that your application shows all relevant work experience and education. Work experience must be noted on the application. Applicants may be rejected if not fully complete. Your resume may not be substituted as an application.
Applicants may request a reasonable accommodation, if needed, by contacting Human Resources at 623-936-7111.
7424312