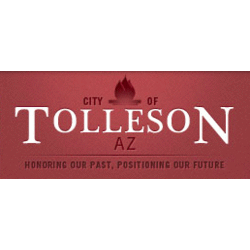 Employee Resources Assistant
Tolleson, AZ
Position Description
The purpose of this position is to provide administrative support to the department director as well as fulfilling a variety of tasks related to the Employee Resources Department. This is accomplished by providing clerical and administrative support; conducting data entry; creating and maintaining specialized reports, coordinating special events and projects; processing verification documents; maintaining storage retention and destruction; tracking training hours; providing department reception coverage; maintaining archived files via electronically and/or paper; maintaining calendars, coordinating orientations, meetings and travel plans; purchasing supplies or equipment for department; creating newsletters, bulletins or fliers; interacting with other employees and related duties as assigned.
Qualifications
Minimum High School Diploma or GED and 1 to 2 years prior experience as administrative support; or, an equivalent combination of education and experience sufficient to successfully perform the essential duties of the job such as those listed above.
Physical Demands
Positions in this class typically require: reaching, standing, walking, lifting, fingering, grasping, feeling, talking, hearing, seeing and repetitive motions.
Sedentary Work: Exerting up to 10 pounds of force occasionally and/or a negligible amount of force frequently or constantly to lift, carry, push, pull or otherwise move objects, including the human body. Sedentary work involves sitting most of the time. Jobs are sedentary if walking and standing are required only occasionally and all other sedentary criteria are met. Working Conditions are in an office setting. Depending on assignment some travel may be required.
Job Information Website: www.tolleson.az.gov
Closing Date: Open until filled, applications will be reviewed weekly to be considered for a virtual interview.
Hiring Salary: (B21) $39,037.19 - $47,820.56 D.O.E ($18.78 $22.99 hourly)
Salary considerations will be made based on if a candidate has prior experience in human resources for a governmental entity using a complex HRIS system.
Full Salary Range for Position: $39,037.19 - $56,603.91
Additional Application Information
It is important that your application shows all relevant work experience and education. Work experience must be noted on the application. Applicants may be rejected if not fully complete. Your resume may not be substituted as an application.
Applicants may request a reasonable accommodation, if needed, by contacting Human Resources at 623-936-7111.
7437085